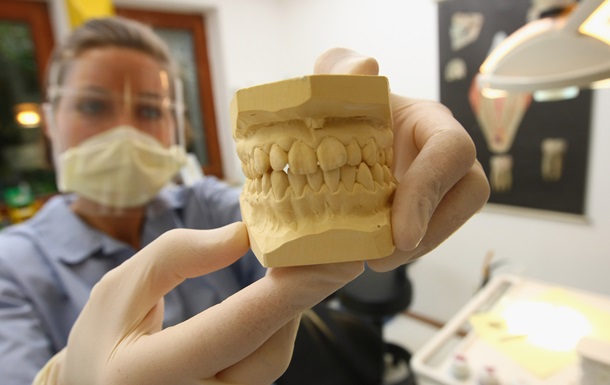 Dental breakout. Created by reducing tooth enamel gel. Scientists have discovered a protein that is released in the early stages of formation of the enamel.
Scientists have created a tool that restores the destroyed enamel caries and relieves toothache. The gel is based on the MMP-20 protein, which is produced in the early stages of the formation of dental enamel, writes journal Biomaterials.
"The protein MMP-20 is allocated to the earliest stages of the formation of enamel. It" cuts "the other proteins in the enamel crystallization, which, together with the action of other enzymes, allows the cells that produce enamel, clear crystals and allocate more of this biomineral, the hardest part of the human body, "- said the biologist from the University of Southern California Janet Moradian-Aldaco.
Over his discovery experts headed by Moradian-Aldaco worked more than 20 years. In the study, they found that one of the main stages in the formation of tooth enamel is the growth of its grains that cells at the base of the tooth roots are distributed in the right order and density.
Its discovery researchers tested on mice, one of the MMP-20 genes that were normal, and the second - damaged. The experiment showed that this gene plays a role in cleaning up the grain of the future enamel of other proteins involved in the process of biomineralization teeth. MMP-20 protein in combination with a mixture of the other two substances amelogenin chitosan and promotes filling of cracks in the teeth.
It is reported that recently, scientists have also discovered a rare disease of the teeth, which is called dystrophy brown enamel. It is caused by mutations in the gene and the protein MMP-20, which makes the enamel thinner and extremely vulnerable to tooth decay.
By materials http://korrespondent.net/